share Share to Facebook
18 Foreclosed GSIS Properties in Batangas for Bidding on March 20, 2020
February 18, 2020
Posted By: Admin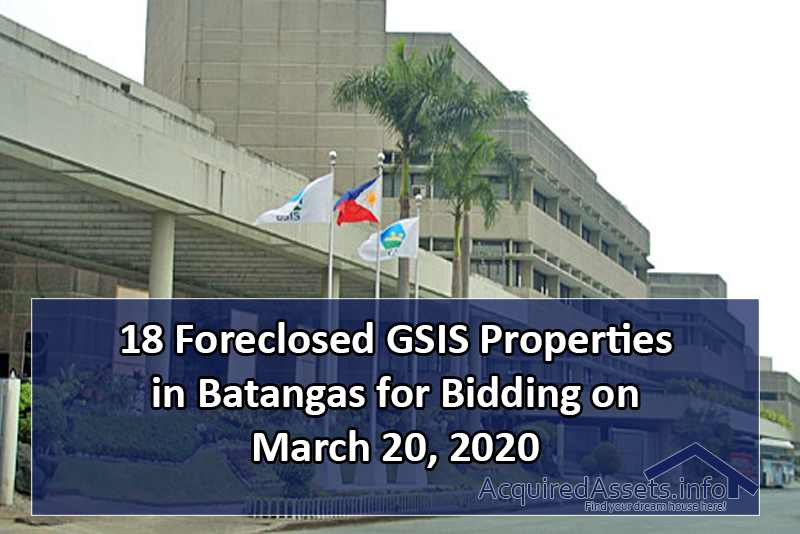 This March 20, 2020, Government Service Insurance System (GSIS) Shall conduct a public bidding of acquired assets for province of Batangas. A total of 18 properties in Lipa City will be in auction. The public bidding will be held at GSIS Batangas Branch Office, Alangilan, Batangas City.
For bidding inquiries, you may call the Real Property Accounts Management Department (RPAMD) at trunk line numbers (02) 8479-3600, and (02) 7976-4900 local numbers 3228, 3374, and 3396
Please click the following link to show all foreclosed GSIS properties in Batangas
https://acquiredassets.info/search?q=GSIS-MARCH202020
Disclaimer: Errors are unintended and do not constitute acts of misrepresentation or withholding of accurate property details and amount; and are subject to change without prior notice.