share Share to Facebook
41 Foreclosed GSIS properties in Bulacan, Laguna and Rizal as of February 2019
January 05, 2019
Posted By: Admin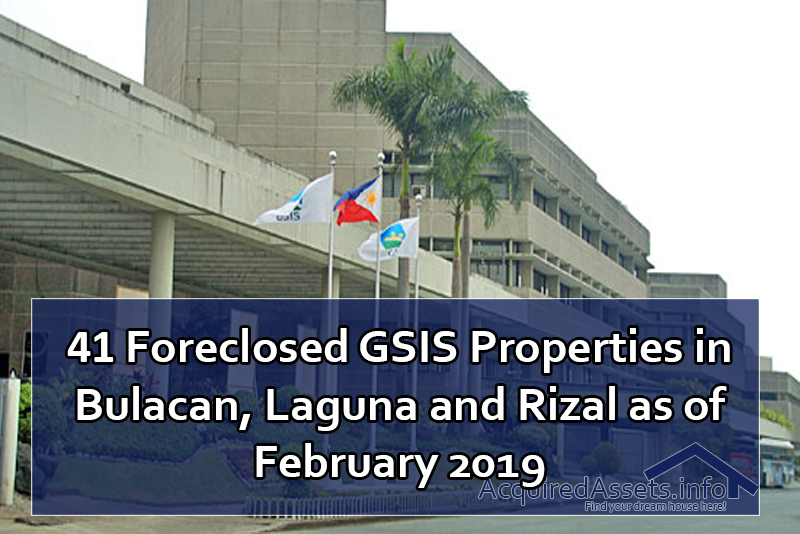 This February 12, 2019, Government Service Insurance System (GSIS) Shall conduct a public bidding of acquired assets for province of Laguna, Bulacan and Rizal. A total of 41 properties in Sta. Maria, Antipolo and San Pedro Laguna will be in auction. The public bidding will be held at Level 2, Multi Purpose Hall, GSIS Building, Financial Center, Roxas Boulevard, Pasay City.
For inquiries, you may call Real Property Accounts Management Department at telephone nos. 479-3536 or 976-4619
Please click the following link to show all foreclosed GSIS properties in Bulacan, Laguna and Rizal.
https://acquiredassets.info/search?q=GSIS-FEB122019
Disclaimer: Errors are unintended and do not constitute acts of misrepresentation or withholding of accurate property details and amount; and are subject to change without prior notice.